​
Business owners – what's the best way to pay yourself?
At Switchfoot Wealth we receive regular referrals from accountants to produce a 'personal financial plan'.  We help business owners like you to document your personal financial needs, both now and over your lifetime.
The Personal Financial Plan is often the starting point for many complex areas of accountancy and business advice delivered by your accountant, but why do they need to understand your personal financial plan?  And how can Switchfoot Wealth liaise with both you and your accountant to ensure that your personal financial planning is mapping to your business planning and working in harmony?
One key area often mentioned is salary planning.
If you're a business owner, you need to balance your finances carefully. On one hand, you want your business to be healthy, so re-investing profits into the business rather than taking them out seems like a good idea. On the other hand, you own a business in order to make a living, so you also want to take a salary – in a tax-efficient way.
Are these two options mutually exclusive? Not necessarily. It all depends on the profits your business is making and what sort of lifestyle you want to lead. Generally speaking, the most tax-efficient way to pay yourself is to take a minimum salary of £12,500 and minimum dividends of £2000. However, most business owners want – and need – to see a larger income than that.
There are, in fact, a variety of ways to pay yourself from your business. These include:
Salary
Dividends
Pension contributions
Repayment of director loan accounts
Electric cars
Other benefits such as tax-efficient life cover and flexible benefits packages
Working out what is best for you will depend on your business and your specific requirements, which is why it makes sense to work with an independent financial adviser, to develop a personal financial plan.  If you can clearly and concisely articulate how much money you need, when and in what tax wrapper – then your accountant will be in a much better place to advise you and the business about the most efficient way to pay yourself.
How can your business meet your needs?
What business owners really need to know is: "How do I pay myself as tax-efficiently as possible, whilst still meeting my lifestyle needs now and in the future?"
That's a more complex question, and it's one of the reasons that savvy business owners turn to independent financial advice. It's more than thinking about pensions and investments; it's about looking at your current financial needs – paying the bills, going on holiday, covering school fees – and at what you would like in the future – moving to a bigger house, taking the family on the holiday of a lifetime, affording hobbies and interests and of course funding retirement.
From this, you and your accountant can start to plan how hard your business needs to work for you in order to provide you with the income you need. This is where you start to really link the performance of your business with the benefits you get from it. Your personal income and your business success are inextricably linked, and good financial advice can help you define what you need, and suggest ways in which your business can support those needs.
This is particularly important for people in areas where housing and lifestyle is expensive, such as the areas of Surrey that we work in – the areas surrounding Guildford and Farnham. Independent financial advisors need to be aware of market conditions in the areas they work in; a certain level of income is needed to afford housing, for example.
Working closely with your accountant
This is where your various professional advisers can work together to help you achieve your goals. Your accountant is far more important to your business than just the person who sorts out your end of year accounts and your tax bills. She is the person who can help you make and implement strong business strategies that will give you the business that supports your personal needs.
Bringing together your personal and business financial plans is the obvious way to ensure that you are making the best possible plans for your long-term future.
Tax-efficient financial planning
Of course, all business owners and individuals want to make sure they are tax-efficient. This requires specific planning based on a clear understanding of income, outgoings and needs. This gives you a platform from which you can make plans for your business, ensuring that you are making business decisions that help to support your own financial goals.
Ready to make a start?
If you want to find out how to pay yourself tax-efficiently and meet your financial needs, we start with a detailed analysis of what you need and when – the personal financial plan. We'll then work together with your accountant to explain your plan so that she can help devise a strategy to meet your needs. Input from all three parties (accountant, financial adviser and business owner) is needed to make your financial plan become a reality.
I started Switchfoot Wealth to offer financial planning that matches the way we live and work today. Using the best technology and offering expertise gained through both formal qualifications and years of working closely with clients, we are bringing financial planning into the 21st century, helping people, businesses and professional advisers make the most of their time and their money.
– Sebastian Ewell
Switchfoot Wealth Founder
Read more about Switchfoot Wealth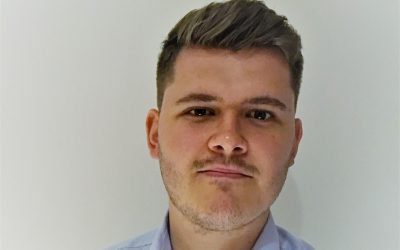 We spoke to our latest recruit, Liam Clarke, about what attracted him to financial planning, why he chose Switchfoot Wealth, and what he's enjoying most so far!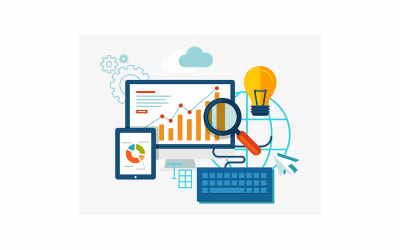 If you have been appointed as an attorney or a deputy, you have a duty of care to manage your client's financial arrangements to the benefit of either the client themselves or the beneficiaries of any trust, depending on circumstances.
"I started Switchfoot Wealth to offer financial planning that matches the way we live and work today. Using the best technology and offering expertise gained through both formal qualifications and years of working closely with clients, we are bringing financial...
SwitchFoot Wealth Limited is an appointed representative of Sense Network Limited which is authorised and regulated by the Financial Conduct Authority. SwitchFoot Wealth Limited is entered on the Financial Services register (www.fca.org.uk/register) under reference number 808196.
Registered Address: 28 Upper Hale Road, Farnham, Surrey, GU9 0NS. Principle Office: 147 Frimley Road, Camberley, Surrey, GU15 2PS. Registered in England & Wales No.: 11220173.
The information contained within this website is subject to the UK regulatory regime and therefore restricted to consumers based in the UK.
The Financial Ombudsman Service is available to sort out individual complaints that clients and financial services business aren't able to resolve themselves. To contact the Financial Ombudsman Service, please visit www.financial-ombudsman.org.uk.