New recruit, Liam, tells us what it's like to train as a financial adviser
We spoke to our latest recruit, Liam Clarke, about what attracted him to financial planning, why he chose Switchfoot Wealth, and what he's enjoying most so far!
Q: What made you decide that financial planning was for you?
Liam: My personal financial journey was fraught with unknowns and questions that I had to research quite deeply to find the answers to. So once I had found the information I needed, I set out to help family and friends to manage their finances with more confidence, and this made me think that a career in financial planning, where I was helping people with some of their most important life decisions, was right for me.
Q: What's involved in terms of study and exams, and how long might it take?
Liam: You need to become authorised by the Financial Conduct Authority (FCA) in order to give independent financial advice. To get to that stage, I need to pass six Level 4 exams, equivalent to A-levels, covering the broad areas of financial planning; regulation and ethics; investment principles; personal taxation; pensions; financial protection; and a practical exam. Once I've completed these exams, and after achieving competent status, I want to go on and take the Advanced Diploma, which is equivalent to degree level qualifications, to achieve Chartered status. I aim to pass all these exams and become fully qualified by early 2022.
Q: What are the benefits of being mentored and trained in a small IFA practice?
Liam: I've already seen huge benefits from being in a smaller IFA firm. I have one-to-one contact, and all time is learning time. I have a clear and uninterrupted guide to my work and a high level of knowledge and experience within arm's reach. Additionally, I am close to the day-to-day operations of the business which provides value to my learning from day one. My development plan is bespoke and designed to work both for me and for the business, and I am able to benefit from the dynamic environment that a small firm can provide.
 Q: Do you have any aspects of financial planning that you're particularly interested in?
Liam: My initial plan is to become a 'generalist' and excel at being a financial planner. Then, when I have a couple of years' experience, I aim to specialise. For now, passing my exams and absorbing as much knowledge as possible is what interests me the most!
Q: Which parts of the role do you really like?
Liam: I enjoy being able to apply what I am learning in my textbooks to real world examples. Having worked lately on clients' annual reviews, I enjoy seeing the benefits that sound financial planning can bring and how that can translate into long term growth. Our work means clients can live their lives as they want to, while we ensure their money is working for them in the right way, and adapt their plans to meet their future needs.
Q: What would you say to anyone thinking of a career in financial planning?
Liam: The biggest thing for me is the 'people' aspect. Interacting with a range of people from clients to solicitors to business development managers is a key part of the job and social skills are a must-have. If you have an interest in investment markets and personal finance and want to help people achieve their goals I would absolutely say it can be a very rewarding career. This career does come with its own challenges and as such it is important to stay up to date with industry and regulatory developments and put that knowledge into practice on a daily basis.
I started Switchfoot Wealth to offer financial planning that matches the way we live and work today. Using the best technology and offering expertise gained through both formal qualifications and years of working closely with clients, we are bringing financial planning into the 21st century, helping people, businesses and professional advisers make the most of their time and their money.
– Sebastian Ewell
Switchfoot Wealth Founder
Read more about Switchfoot Wealth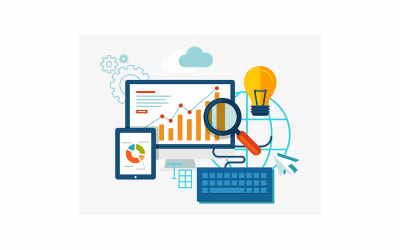 If you have been appointed as an attorney or a deputy, you have a duty of care to manage your client's financial arrangements to the benefit of either the client themselves or the beneficiaries of any trust, depending on circumstances.
"I started Switchfoot Wealth to offer financial planning that matches the way we live and work today. Using the best technology and offering expertise gained through both formal qualifications and years of working closely with clients, we are bringing financial...
​The Personal Finance Society Awards The PFS asked me to create a short blog and video about the PFS awards.  Here are my top tips for awards entries.  Original blog can be found on the PFS site here. If you are interested in joining us on our mission please...
SwitchFoot Wealth Limited is an appointed representative of Sense Network Limited which is authorised and regulated by the Financial Conduct Authority. SwitchFoot Wealth Limited is entered on the Financial Services register (www.fca.org.uk/register) under reference number 808196.
Registered Address: 28 Upper Hale Road, Farnham, Surrey, GU9 0NS. Principle Office: 147 Frimley Road, Camberley, Surrey, GU15 2PS. Registered in England & Wales No.: 11220173.
The information contained within this website is subject to the UK regulatory regime and therefore restricted to consumers based in the UK.
The Financial Ombudsman Service is available to sort out individual complaints that clients and financial services business aren't able to resolve themselves. To contact the Financial Ombudsman Service, please visit www.financial-ombudsman.org.uk.