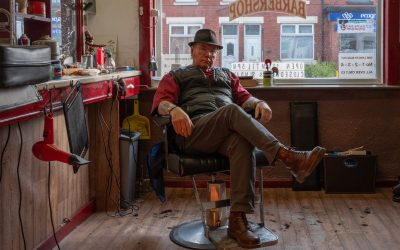 Retirement and Pensions: Considerations for Business Owners When you run your own business, there's no grand pension scheme or guaranteed retirement age. Instead, you are completely responsible for your retirement planning, including your pension fund. You may need...
SwitchFoot Wealth Limited is an appointed representative of Sense Network Limited which is authorised and regulated by the Financial Conduct Authority. SwitchFoot Wealth Limited is entered on the Financial Services register (www.fca.org.uk/register) under reference number 808196.
Registered Address: 28 Upper Hale Road, Farnham, Surrey, GU9 0NS. Principle Office: 147 Frimley Road, Camberley, Surrey, GU15 2PS. Registered in England & Wales No.: 11220173.
The information contained within this website is subject to the UK regulatory regime and therefore restricted to consumers based in the UK.
The Financial Ombudsman Service is available to sort out individual complaints that clients and financial services business aren't able to resolve themselves. To contact the Financial Ombudsman Service, please visit www.financial-ombudsman.org.uk.
Contact Us
SwitchFoot Wealth Limited is able to advise on:
Life Insurance/Protection
Investment Advice
Pensions and Retirement Planning
Corporate Financial Advice
Estate Planning*
 *The Financial Conduct Authority does not regulate estate planning
Email
info@switchfootwealth.co.uk
We take your privacy seriously.  Personal information submitted to us with this form will be treated in accordance with the Data Protection Act 2018 and General Data Protection Regulations 'GDPR'.  By submitting this enquiry form you expressly consent to be contacted without prior notice or arrangement by using the contact details you have provided on the form. For further information on how we treat your personal information, please view our Privacy Notice.